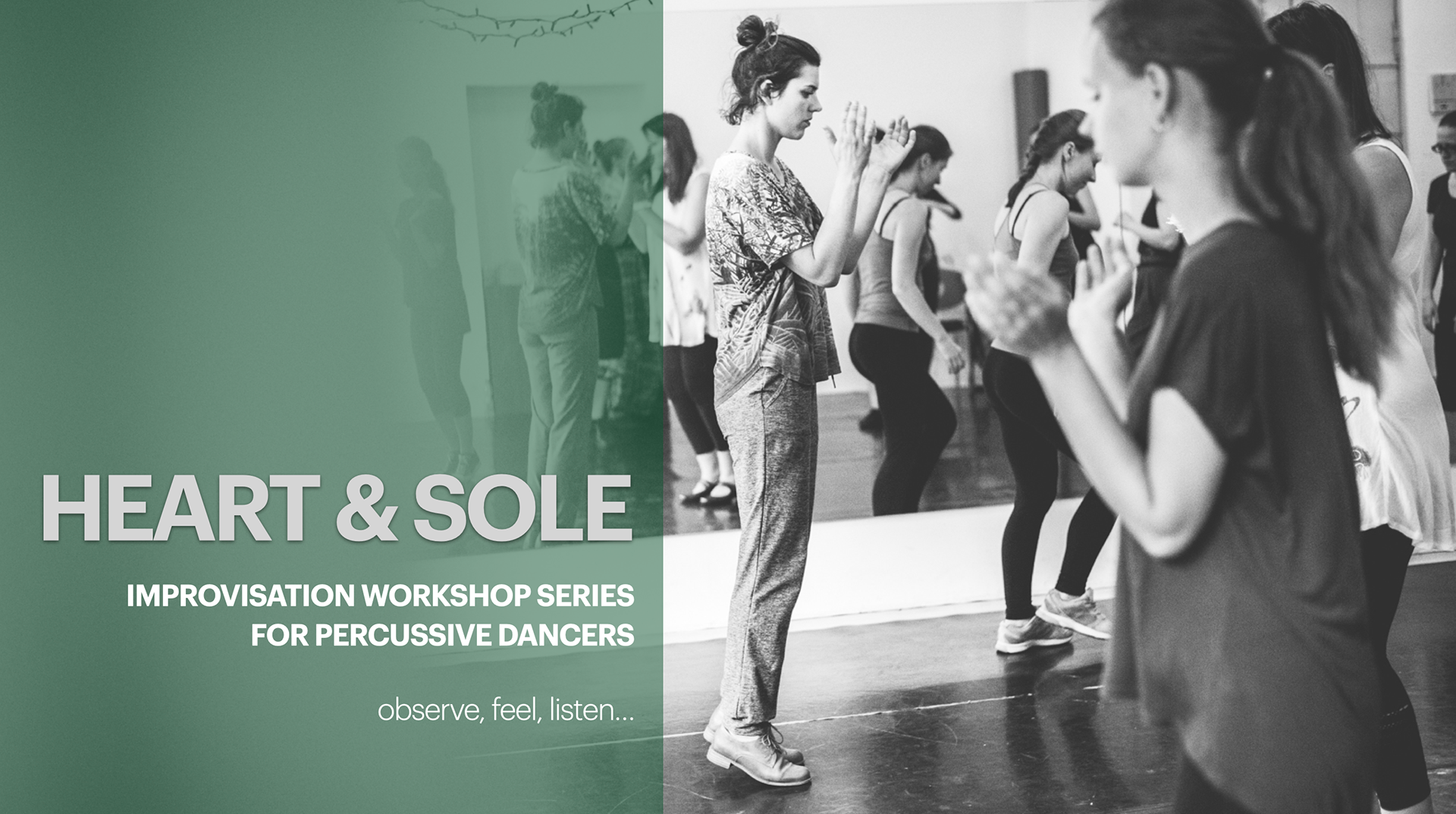 I believe that every human being really needs the
freedom of authentic self-expression.
Finding your own voice by exploring the playful corners of improvisation is the exciting journey to make.
We may discover
balance, creativity, courage, acceptance and pleasure
that can change our perspective and perception of self once and for all.
Feel like getting on board?
I build my improvisation workshops on the inspirations taken from various
techniques of percussive and contemporary dance.
The Heart and Sole series are the perfect choice for percussive dancers who are ready to meet together and enter
the
process full of observation, feeling and listening
, with an aim to
discover new ways of expression
.
During our meetings
a space full of acceptance
is created, in which everyone can dare to
cross the movement and sound comfort zone
in a safe environment.
I organise Heart &

Sole as an

open level workshop. Sometimes I suggest creating 2 groups: BASHFULS and DOCS. The workshop is divided into 3 parts:
MOOD CREATING
covers warm-up for the body and brain, getting the group together and time for accommodation to the space and the people.
EXPLORING
depending on the theme, contains working with such concepts as body, effort, space, shape, phrasing and relationships. We use individual, pair or group work, exercises vary from focused and meditative like to social, playful and a bit crazy.
DIGESTING
means recaps, talks, Q&As, feedback, spontaneous jam session.
I lead the workshops with or without musician. Still I recommend of course the first option, which allows you to create the most authentic experience and brings you joy of deeper communication.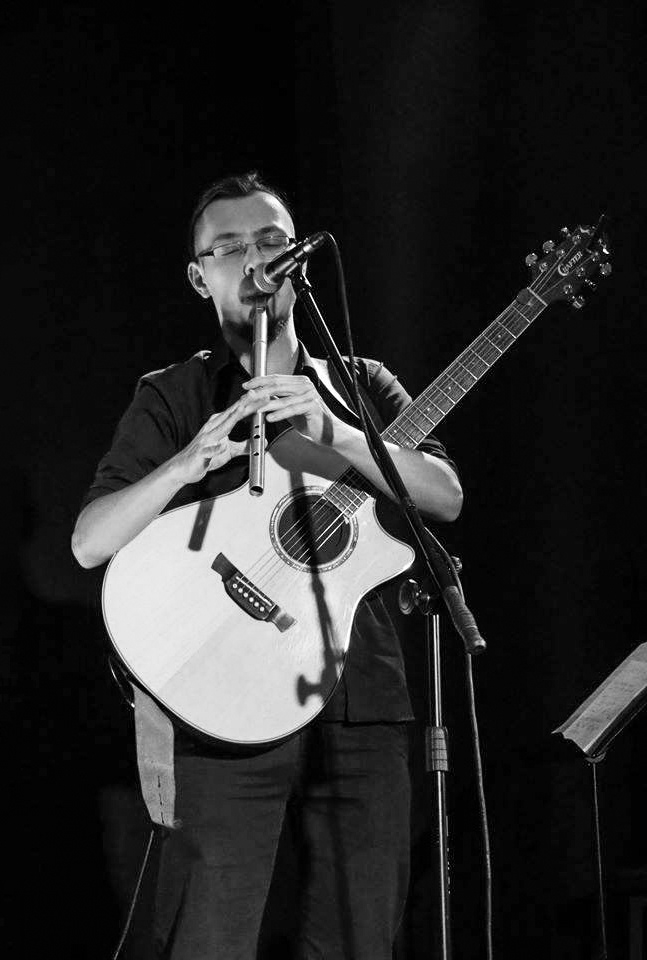 Talented self-taught multi-instrumentalist, for almost a decade associated with the Celtic folk scene in Poland. He plays low whistles, banjo (Irish and American) and bouzouki, and accompanies with the acoustic guitar in Irish harmony. The improviser looking for intense rhythmic and melodic contrasts, who is alert and sensitive to interactions with musicians and dancers. He derives from film music, Latino rhythm and Arabic ornamentation of themes.
17-18th October 2020 | Poznań | Theme: Effort |
REGISTER
14-15th November | Berlin | more info soon
If you would like to invite me to make this workshops at your place or you have some questions, drop me a line and I will send you back the detailed offer.
--- Thank you! I am glad, that you are contacting me. I will answer as soon as I will find the perfect moment :)